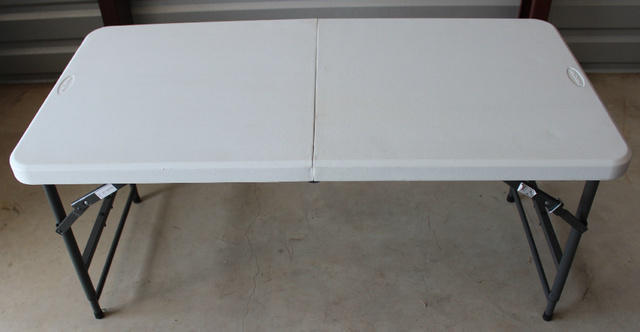 Tables - 4ft Rectangular without chairs
This
4ft or 48in white rectanguar table
can be used as a stand alone without chairs for a concession such as a popcorn, cotton candy, or sno cone machine.
It is a perfect table for your little "distinguished" guests. 4 to 6 kids can sit comfortably to eat, play games, or do a craft.

This price does not include the kids chairs. If you are interested in kids chairs accompanying your special event, select red, blue, or a combination of both.
S
ee pictues below how the blue and red chairs fit around the table.
Also view the picture below to see the different size tables we have available to rent. The 4' Rectangular table has three adjustable height sizes.
Without a moonwalk rental, we will travel up to 20 miles to deliver table and chairs. A delivery fee of $50 will be added to any order that is less than $100. A delivery fee of $25 will be added to any order that is between $101- $149. There will not be a delivery fee on orders over $150 within 20 miles of our location. If you have a table and chair rental that is more than $150 and you live more than 20 miles from our location, please call our office.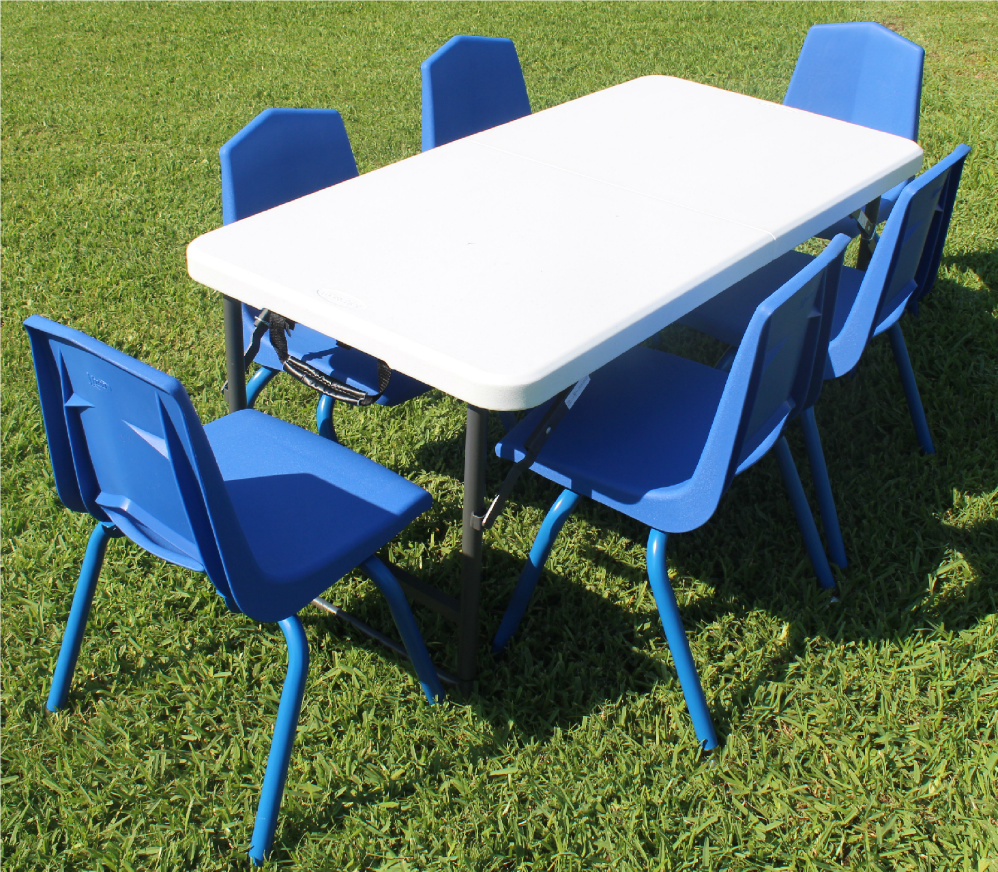 4' Rectangular Table w 6 Blue Chairs - $24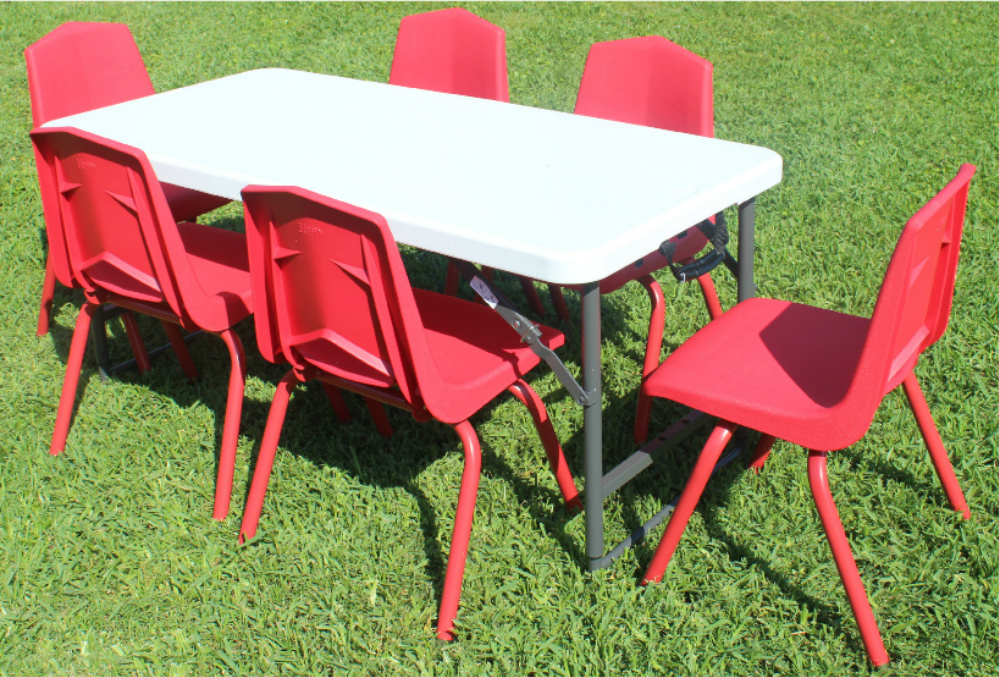 4' Rectangular Table w 6 Red Chairs - $24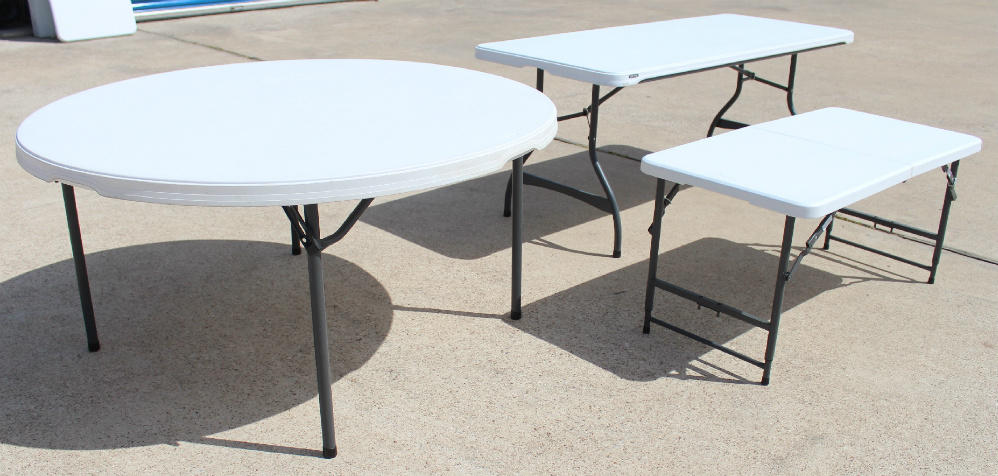 5' Round / 6' Rectangular / 4' Rectangular